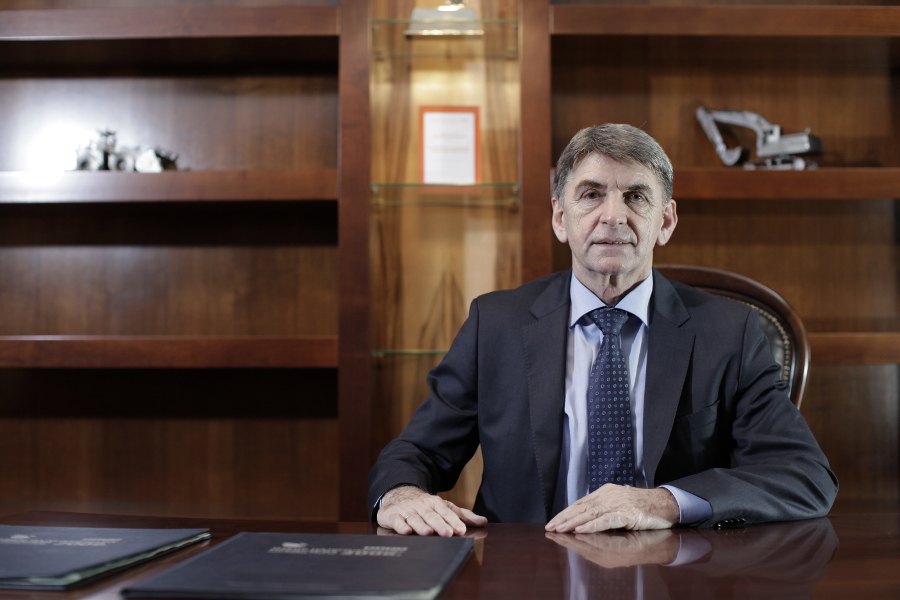 Founder, owner, and CEO of the company Hidro-kop Ltd Mr. Radislav Babic:
Company Hidro-kop Ltd. was founded in April 1990 as a construction company at the area of Bosnia and Herzegovina, with the aim to, through its work, meeting deadlines, quality and professionalism, demonstrate itself in the field of construction and design, to reach the top of construction activities and stimulate competition, to contribute to the balanced development and achievement of a certain level of quality in construction activities generally, as well as to the higher productivity of young graduate civil engineers, technicians and craftsmen, who are part of the company's team. The main activity of the company is performance of construction works in the field of civil engineering and hydro engineering.
We are specialized for:
Construction and reconstruction of water supply systems
Construction of hydro-engineering structures
Construction and reconstruction of sewerage systems
Construction and reconstruction of telecommunication networks
Construction and reconstruction of hot water pipelines and gas pipelines, and setting of other pipe installation
Landscaping of outdoor terrains (paving city squares, sidewalks, landscaping of sports fields, etc)
Construction of roads
Production and installation of all types of concrete and asphalt
Hidro-kop Ltd employs 150 workers and it is staffed with professional personnel that possess relevant licenses. We have 14 engineers, as well as a big number of construction technicians and other skilled workers. With different stimulants and rewards Hidro-kop takes care of its own personnel and constantly invests in their education. The company also possesses licenses, as well as complete construction machinery, equipment and plants necessary to perform the above mentioned activities.
"Today Hidro-kop is a leader in the hydro-engineering field, and many recognitions and awards testify about successful business. We were declared as the most successful company in the construction field by the Chamber of Commerce of Republic of Srpska in 2006.
In 2000 Hidrokop was a company that among the first in Republic of Srpska transferred to the business according to the world standards. Hidrokop owns certificates ISO 9001:2000 and IQNet 9001, which have been reevaluated and confirmed many times.